Thinking of starting your dream business?
Whether you consider yourself an "accidental entrepreneur" or have been waiting to take the leap into business ownership, we'll help you build a strong foundation for success.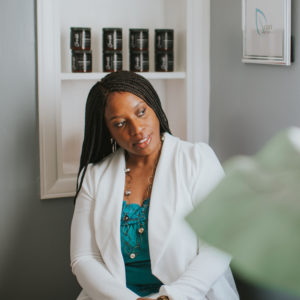 The Michigan SBDC has been a tremendous blessing for my new startup. They have opened up new doors for my business to grow each and every day. Thank you SBDC for giving me this opportunity to grow a successful business.Talecia Lynn Felton, A'leci Natural Skin Care
Why Work with Michigan SBDC to Start Your Business?
From writing a business plan to the moment you turn on your "open" sign, our team of business consultants has your back. Our no-cost services include in-person and online training, business plan consultation, market research and more.
Register for Training
Ready to get started? We have a variety of live and on-demand business education resources to help you launch successfully.
Meet With a Business Consultant
Our certified small business consultants offer no-cost, one-on-one consulting services for people thinking about starting a business.
Have questions about our services for startups? Contact us directly.